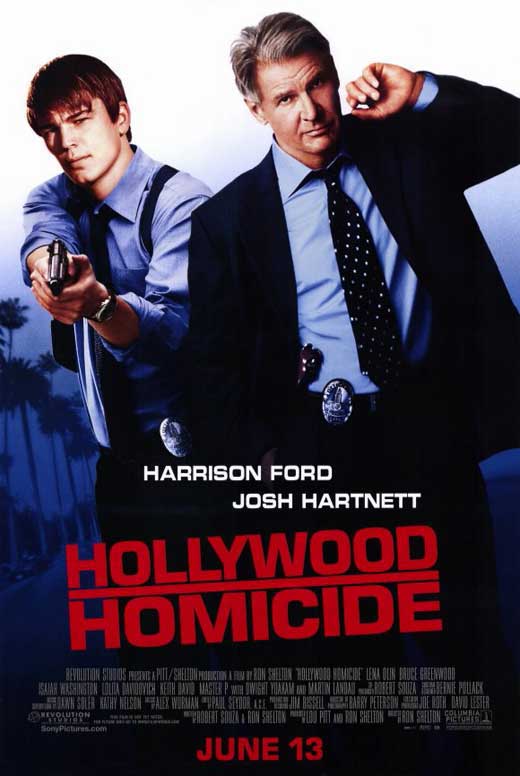 Follow @ScotchCinema
This is our FOURTH Harrison Ford related post so far. I'm beginning to think that this guy has a scotch clause in his contract whenever he does a film. Dude probably had a few cases stored away in the cargo hold of the Millenium Falcon.
This scene begins at the 18:29 mark when Detective Joe Gavalin (Ford) comes home from a long day's work and cracks open a bottle of
Lagavulin
. There is also a bottle of
Balvenie
Doublewood
clearly visible in the scene.
His lady friend Ruby (Lena Olin) joins him later in the clip. Be sure to watch it all the way to the end. Looks like Ford enjoys donuts almost as much as he enjoys single malts.
Hollywood Homicide now available on DVD